Happy Camp Ambulance Subscription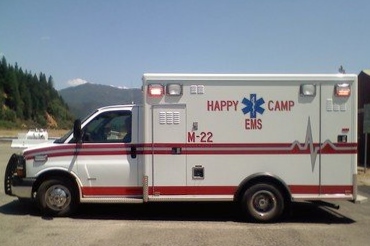 $ 50.00 USD
When paying, please ADD the name of the primary subscriber and the names of the household dependants in the description on Paypal. You may also pay at the HC Ambulance office as we now accept credit cards. Thank you!
AIR MEDICAL SERVICES - HELICOPTER and FIXED WING
AirMed Care - Reach Air Medical Service
Come by the ambulance office and pick up an application or go directly to their site. Discount code for our group is on the application below or call- Jennifer Hart at (530) 510-2915 and she can help you as well.